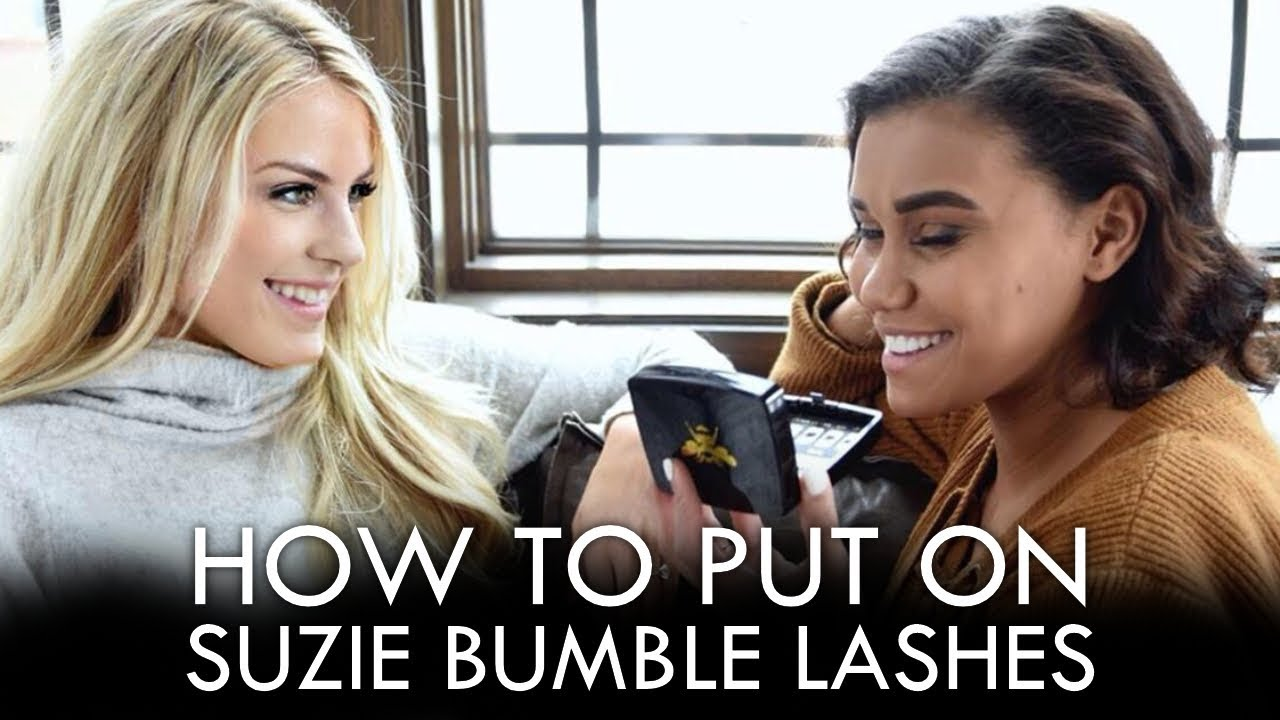 Take full, top right lash and gently bend pieces where they connect to magnets to create curve.
Place full lash strip on top of eyelid so that faux lashes rest gently on natural lashes.
Holding bottom right mini lash with tweezers and with magnet on top, slowly bring up and over so that it clicks into place with magnet on the full lash's outside corner.
Repeat steps 1-3 with remaining lashes, keeping lashes as close to the eyelid as possible.
Gently adjust lashes accordingly so they are not pulling your eyelid and look as natural as possible.